Meet your 2014 celebrities nake
"How I Met Your Mother" The Naked Man (TV Episode ) - IMDb
Art Basel invites you to meet a selection of gallerists participating in our Miami Beach show through a series of video potraits that tell the story and vision of the. November . Two weeks after our meeting, nude photographs of the actress were hacked and posted on several sites, including Other celebrities, such as Kate Upton, Kirsten Dunst, and Mary Elizabeth Winstead, also fell victim to the. Very limited Slayer onstage + meet & greet + exclusive merchandise packages will be available. For details, please visit: vifleem.info FAN CLUB PRE-.
Thanks, Bill and Leonard for being such a big part of Creation Entertainment! Who would have thought that as kids that watched classic Trek, that one day we'd be working with these show biz legends! Superstar Legend Jack Nicholson made the "Creation" scene, a definite ultra-cool moment in our 40 plus year history!
The Old Friary
The Old Friary
Humanity Tour Reviews
It's never happened before or after but it was another of our proudest moments: Let's hope we can pull it off again some day and add a few more?
The impeccable Ricardo Montalban created Star Trek's most popular villian as Khan but in person he truly was one of a kind and his two appearances for us were definitely amongst the most memorable! He is sorely missed by all Trekkers and was indeed a Hollywood classic himself! Gracious and supportive to us as ever William Shatner made sure first time Creation guest star Joan Collins in her only convention appearance was comfortable on stage, reunited decades after their ultra-popular classic Trek appearance together!
Unlike so many other genre conventions, Creation Entertainment has a strict company policy not to "oversell" our conventions. In other words, every patron, no matter what bracket of ticket they purchase, will have a seat in the main auditorium where the major guests appear and events take place.
Nothing upsets us more than hearing about other conventions that sell tickets to patrons and then those very same patrons have to wait on additional lines inside the facility to get into or sometimes not! An important Creation Entertainment difference we want you to know about!
The Creation difference extends to our 40 years experience in running fan conventions. In the last few years we've seen promoter after promoter fail taking hard earned ticket money down with them. Inexperienced promoters, often first-timers, use celebrity images and names to get ticket money which they use to hopefully pay their expenses.
When that fails they've already gone through "your" ticket money and they collapse leaving no recourse for ticket holders. They say "buyer beware" but this has happened in Twilight, Star Trek, Battlestar Galactica, and Firefly fandom to name just a few and we really feel for those great fans who have lost their ticket money and upset travel plans.
This applies to all online orders. Where would you like to live? I've been lucky enough to be able to choose exactly where I want to live. I live in Hampstead, in London, and have a little country retreat on the river in Buckinghamshire. If I couldn't live in any of those places, Bath springs to mind. What is your most marked characteristic? I'd like to say it's my intelligence, wit, integrity, and charm. But it's probably for others to decide.
They'd say cocky, outspoken, troublemaker. What do you most value in your friends?
Art Basel in America at Miami Beach | Miami Beach | Art Basel
But if I had to choose just one it would probably be loyalty. Who are your favorite writers? Who is your favorite hero of fiction? In my sleep, dreaming that I'm saving a puppy from a burning building.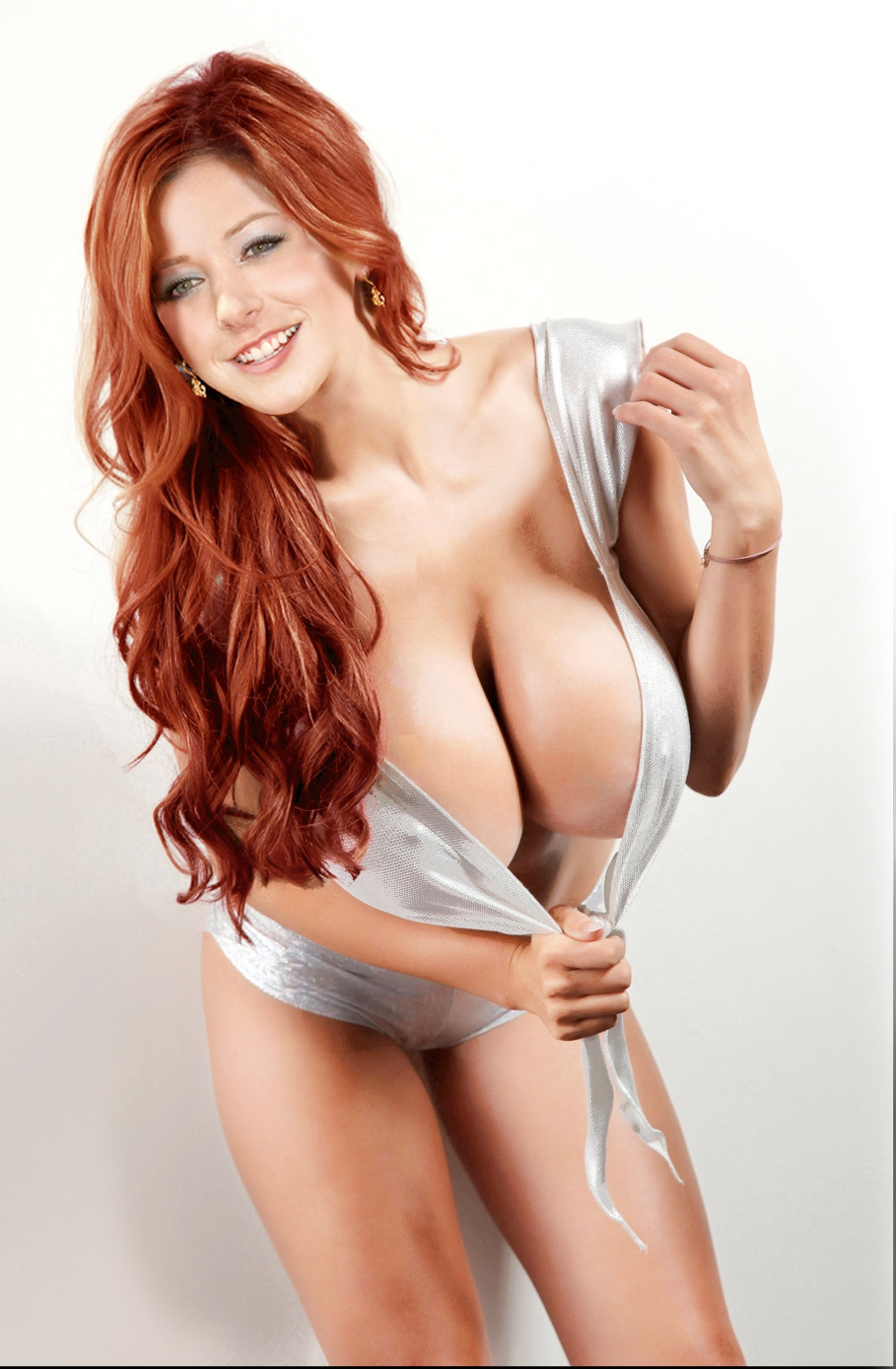 What is your motto? No one else knows what they're doing, either. It started really well. I insulted loads of snowflakes at the Golden Globes. The same night, as I gleefully read the love and outrage on Twitter, I found out that my musical hero and friend, David Bowie, had passed away.
There's nothing I can say to add to the man's legacy and iconic status as an artist and human being but he died as he lived; privately and with unbelievable grace and dignity. Oh, and he still had time to churn out one of the best and most innovative albums of the year. Let's not even talk about Trump and Brexit. I chose the best and worst year to return to stand up. It's great in the sense that there's lots of shit for me to rant about, but it's bad in the sense that my "schtick" has always been playing the arrogant, misinformed know-it -all, who says the wrong thing.
It's worked well for me. But now I worry half the room agrees with those things without seeing the irony. It's a tricky one. Humanity is turning out to be my best stand up yet. I think it's because truth is so important now. Anyway, I'll be touring the show in various cities around the world that have 5-star hotels near to large venues.
It was also the year that David Brent returned. Well, in the UK and Australia. The rest of the world gets it in February on Netflix.
Cruise Ships: Award Winning Fleet of Ships | Celebrity Cruises
That's all I can remember about as I was drunk. It's called Humanity and the general theme seems to be me moaning about everything in the world from the most privileged position imaginable. I've done a few warm-ups and it's definitely in the best shape of any of my shows at this stage at least. I also plan to do more warm-ups than usual as I want this to be my best show ever and possibly my last. Never say never, but with that attitude it will make me put every ounce of my soul into it.
It'll probably take over a year to play everywhere in the world I want to play though. I'll also do the odd live concert when my hairy band are available. The tickets for the two gigs at Hammersmith sold out in 12 minutes, so I guess I should do a few more soon. That's a record for a British comedian. I should be very proud. But what this actually means is, after 2 winsI'm probably about to lose for the 21st time. Did some more new material nights for my next stand-up tour, Humanity, and they were the best yet.
They were at the Leicester Sq theatre which is my new favourite small venue. The general theme of the show seems to be me complaining about people complaining all the time.
I'm doing some more next month, so I'll keep you posted. The two David Brent gigs at the Hammersmith Apollo sold out in 12 minutes, and there were overmore requests for tickets. If you missed out on that you can win tickets to the Life On The Road premiere here at davidbrentsongbook. Obviously, you should vote for that incredible show The Office. You can also order the album, which is released the same day as the movie on August You can of course buy any track individually without buying the whole album, but that would be madness.
Here's the video for Lady Gypsy Oh, and let's not forget the David Brent Songbook - it comes out a week before the movie and the album and you can pre-order it now on Amazon.
Hope everyone likes the actual movie as much. It has a slightly different feel to The Office in as much as documentary making has changed. The goings on at Wernham Hogg were based on those quaint doc soaps of the 90s, where ordinary people got their 15 minutes of fame then got back to normal life.
Now, reality shows reflect a new ruthlessness towards being famous, where people are willing to live their life like an open wound to stay in the limelight. Brent is pretty much the same but the world has changed around him. I think people will feel a bit more empathy towards him now he's older, more tragic and nicer than today's average rep in this new dog-eat-dog environment.
He's still an embarrassing prat but deep down he's ok. On July 1st you'll be able to pre-order tickets for the movie in UK cinemas and also pre-order the double album.
I have never been more exited about a project or more impatient to release it to the public. We're releasing the first single in July and you'll be able to pre-order the album and buy tickets to UK cinemas on the same day. The movie and the album come out on August 19th. I've also done a couple of new material nights recently, in preparation for my first stand-up tour in about six years.
It's going great and I've also been reminded of what a privilege it is, not only to be able to say what the fuck you like, but that people are kind enough to pay to come and hear you say it as well. Now it's up to you. Watch it on Netflix around the world.
iCloud leaks of celebrity photos
Hope you like it. Nearly finished Life On The Road. We're hoping to do a few songs live at the premiere in August. Come along and wave. As you may know I'm doing a couple of warm-up gigs in May too. I'm going to really try and not write another series or movie for the next couple of years so I can do a world tour. I really can't wait for the movie to be released now.
Before that though, is Special Correspondents on Netflix worldwide at the end of April. The second trailer for that was released and again the reaction was great. I'll be popping to New York to promote it soon. The world premiere is part of this year's Tribeca Film Festival which is fucking amazing! After that I'll fly back to London to finish the David Brent album. I'll also be doing a couple of secret warn-up gigs for my next stand-up tour.
My most offensive yet I imagine. I'll keep you posted. Have a look if you haven't seen it already; In other amazing news, the movie has been accepted into Tribeca.
The premiere will be in New York on Friday 22 April and the whole cast will be there. We won't have to do a lot of press for the movie as Netflix are pretty laid back about the whole affair.
They know they have 80 million subscribers and they can tell them about it in an email. I'm pretty laid back too as I've already been paid. But I hope you like it, obviously. A different kettle of fish altogether is the Brent movie, which is an old-school cinema release. That one I will have to do the usual begging for. We started mixing the album this week and we have 15 tracks.
This means our vinyl edition will be a double album. How cool is that? Finally, I'm going to do some stand-up. The first in about six years if you don't count hosting the Golden Globes. I've booked a couple of low key warm-ups with the Derek lot to flesh out the bill a bit. The shows will be in London in May, but I'll give you more details nearer the time. Still weeks of mixing the music and grading, but basically the content is fixed. We're mixing the soundtrack album this month too.
Even though it's by a ludicrous fictional character, the songs are insanely catchy. You'll all be singing along to Native American and Lady Gypsy before you know it. There'll also be a songbook to help you play the tunes yourself. It's a dream come true for Brent as he gets to pontificate about his writing techniques and philosophies. As you know, we did a test screening of Life On The Road for people.
After the movie, they were grilled to find out everything they liked, disliked, didn't get, were bored by etc.
Most, either found it 'Excellent' or 'Very Good' and the love amongst fans of The Office was off the charts.